Orville furniture
Dining chair WOOD Grey Base Taupe
Information
Wood Grey Base Taupe
The most popular dining chair!The Wood's modern design makes it difficult to believe that its original design is over 60 years old! The Wood Grey Base is a mid century design classic with its origin in 1948. Since then, this chair has become an icon in many interiors and today, it is more popular than ever!
Mix & Match with color options
The Wood Grey Base is available in many different colors. You can choose for instance to go for a sleek white look, to add accents in black, or to go your own way , by mixing multiple colors. The series consists of various models, there are models with and without armrest, and you can choose between different types of bases. The Wood Grey Base is available with a wooden frame,Ironk wooden fra...
Why order with us?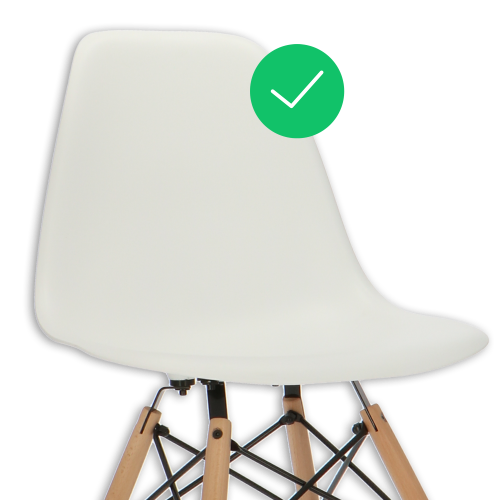 Special developed UV coating so that the seat will not discolor

Extra firm frame, carry weight up to 130 KG

Extra thick seat for more comfort, strength and long-term use

Perfect fit for commercial purposes or offices (meeting rooms, waiting rooms, public places or shops)

2 year full warranty

14-day money-back guarantee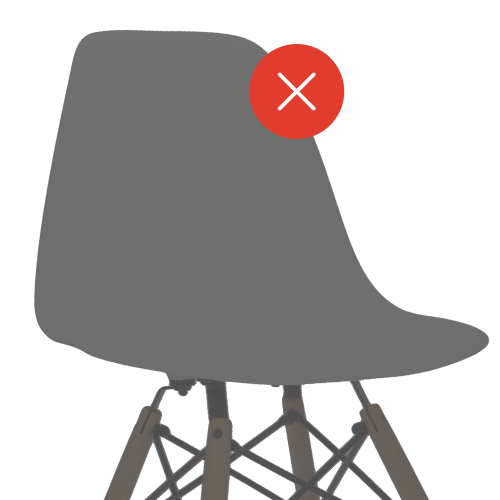 No UV coating, seats discolor

Low quality finished frame, low carry weight

Thin seat tears easily in usage

Complex assembly, frame needs to be build up

1 year limited warranty