I placed an order of DSW chairs, 3 in olive green, 3 in light blue. I had to ask something straight away about ordering, because I had a faulty couponcode. Straight away someone contacted me and offered me a gracious discount in stead of the coupon! But then, I placed my order on March, 10th, so far so good. After a month, I did an inquiry, a bit worried back then, since chairs are already paid in full. No worries, delivery has been delayed because of a back-order of the blue chairs. Understandable, who orders different colors anyway right ;) So, to make things simpler, I suggest to customer service that there is always someone home on Monday or on Friday. They make a note and oh joy, promise me that the chairs will be deliverd on May, 1st. Okay, we have a bankholiday in Belgium, no problem with that. DHL will deliver says the email with the trackingnumber...of course DHL is there on a Tuesday and again on Wednesday, two offerings of the parcel, no one home, come and pick it up in Ternat! That's about 50 km from my door. So, I complain. The customerservice responds, we will make sure that DHL makes a new delivery on Monday (yesterday), guess what, in the early afternoon, still no DHL. So, I contact DHL. They claim they know nothing. A bit upset I decide to get into my car and drive to DHL, because I want my chairs...luckily, the DHL people at the parcelshop were very helpful. So, it took some patience, some misunderstanding, but the chairs are absolutely worth it. They are so nice, and they were so easily assembled. Just fantastic, thank you designerchairs for giving me a small dream around my dining table. I will order again, even if it takes a bit longer, so worth it.
Eames
Dining chair WOOD Olive Green
Information
Eames DSW Olive Green
The most popular dining chair!The Eames DSW's modern design makes it difficult to believe that its original design is over 60 years old! The Eames DSW is a mid century design classic with its origin in 1948. Since then, this chair has become an icon in many interiors and today, it is more popular than ever!
Mix & Match with color options
The Eames DSW is available in many different colors. You can choose for instance to go for a sleek white look, to add accents in black, or to go your own way , by mixing multiple colors. The Eames series consists of various models, there are models with and without armrest, and you can choose between different types of bases. The Eames DSW is available with a wooden frame, dark wo...
Specifications
| | |
| --- | --- |
| Materials | Polypropylene, Maple wood |
| Dimensions (WxDxH) | 47 x 53 x 83 cm |
| Back height | 83 cm |
| Seat height | 44 cm |
| Warranty | 2 years |
Why order with us?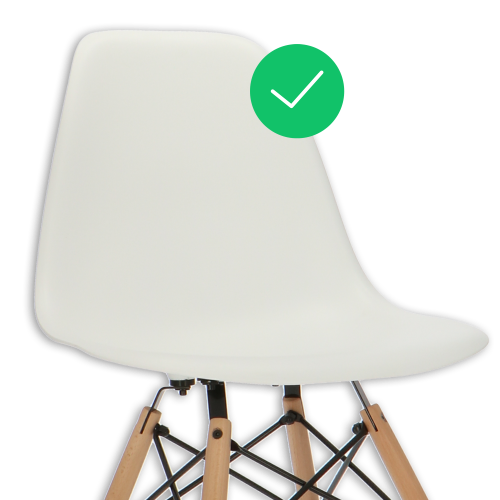 Special developed UV coating so that the seat will not discolor

Extra firm frame, carry weight up to 130 KG

Extra thick seat for more comfort, strength and long-term use

Perfect fit for commercial purposes or offices (meeting rooms, waiting rooms, public places or shops)

2 year full warranty

14-day money-back guarantee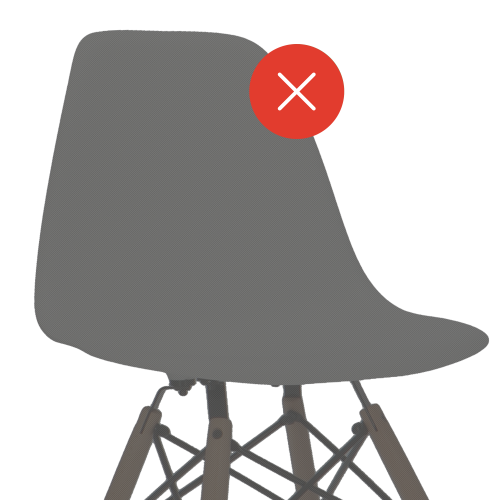 No UV coating, seats discolor

Low quality finished frame, low carry weight

Thin seat tears easily in usage

Complex assembly, frame needs to be build up

1 year limited warranty